Tina Templeman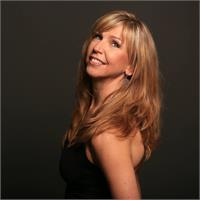 Tina Templeman has been a serious student of yoga since 1999 when a severe injury brought her to the brink of back surgery. Since yoga was such a large part of her back rehabilitiation, in 2007 she made the decision to become a yoga instructor herself. Early on in her yogic journey she has trained in the 5 Tibetan Rites and deep meditations of OSHO's Dynamic & Kundalini meditations. But is was the love and joy of self-discovery within the strength, flow and philosophy of Baptiste Power Vinyasa Yoga that made her decision to become 200 hour RYT Certified Baptiste Yoga instructor having completed Levels 1, 2 and 3 Baron Baptiste's Teacher Trainings. Tina has also trained with Yoga Master Teachers Ana Forrest and has completed 2 modules of Shiva Rea's teacher trainings. By using creative sequencing as well as the spiritual focus that Baptiste Power Vinyasa Yoga offers, Tina's technique challenges the yoga practitioner to stretch both mentally and physically, on and off the mat.
Tina is licensed massage therapist and has her own massage practice. She brings massage related muscle awareness to her yoga classes and consciousness of body movement to empower students to be successful at any level. This expertise coupled with 20 years of ballet, dance and an extensive background in fitness and personal training make Tina's classes challenging, fun, and energetic for every level of student.
Tina Templeman instructs the following:
Level 2: Basic Level where modifications for the postures offered. These classes flow through the complete, traditional Baptiste Power Vinyasa Yoga sequence of 53 postures and 11 series. Geared towards students who have some experience in Power Vinyasa yoga and is rewarding for experienced students as well.




These strong, steady-paced classes flow through the complete, traditional Baptiste Power Vinyasa Yoga sequence. The instructors offer modifications and variations throughout the class so that students of all levels can experience a deep and meaningful practice.




A slower paced, modified Baptiste Power Vinyasa Yoga sequence. The instructors offer the modified variations for all of the postures throughout the practice, and students are invited to work at their own levels. This class is the perfect next step for people who have completed the Intro series or for practitioners new to Baptiste Power Vinyasa Yoga. Each class may include a short "posture clinic" with detailed information about a focus asana.