Nicole Tsong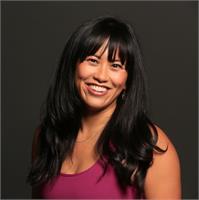 Nicole remembers the first time a friend convinced her to attend a yoga class and then watched, speechless, as her friend flew into crow. She was in. She first came to SHAKTI in 2005, drawn in by the heat, the powerful flow and the hands-on teaching style of Baptiste Power Vinyasa Yoga. Yoga calmed her mind and opened her body. A weekend teacher training with SHAKTI owners Lisa Black and Peter Avolio sparked an interest in teaching, and in 2009, she attended Baron Baptiste's Teacher Training Bootcamp Level 1. She emerged transformed and inspired by the possibilities for teaching and life. She also is a graduate of SHAKTI's Teacher Mentorship Program, and in 2010, completed Baptiste Level 2 teacher training, which took her teaching to another level of power and transformation. She also has trained with master teacher Shiva Rea and practiced with Rusty Wells, Bryan Kest and Ana Forrest. A Certified Baptiste Instructor, Nicole believes a teacher's role is to empower students in their practice and their lives, provide a safe, loving space to grow physically and mentally and to build community. She brings power, authenticity, levity and love to her classes, and she aspires to help her students find presence, joy and freedom through the flow.
Nicole Tsong instructs the following:
Description: Level 1: INTRO to Power Vinyasa 8-Class Pre-Register Series (Tues & Thurs) Designed for beginners or students new to Power Vinyasa Yoga. You will learn the basic alignment and form of the 53 postures in 11 series within the 90 minute Baptiste Power Vinyasa Yoga practice and everyday yoga philosophy and helpful breathing techniques that inspire and empower you on and off your mat. Each class progressively builds on the previous one, preparing most students to move on to Level 2 after completion. Many people enjoy taking Level 1 many times in order to soak up all the information and apply the knowledge to their practice. Demonstration, discussion, personal hands-on adjustments, and guided practice, provide you with a solid foundation of this dynamic style of yoga.