Emily Browder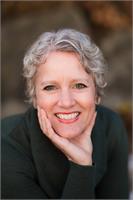 RYT 200
Emily's yoga practice started 16 years ago in her living room with a Rodney Yee video. Immediately, she loved the way her body felt after doing yoga, but it was only after she started practicing at SHAKTI 3 yrs. ago that her passion really began to blossom. For her, Baptiste yoga at SHAKTI was the perfect balance of the physical practice (cardio, strengthening and stretching) and the spiritual practice. The more yoga she did, the more she wanted to learn, which lead her to teacher training.
In the Fall of 2013, Emily completed SHAKTI's 200 Hr. Teacher Training program, and then continued on with SHAKTI's Teacher Mentorship Program under Lisa Black, Zak Endicott and Nicole Tsong. She has learned from many teachers over the years, including Jason Crandell, Rolf Gates, & Tiffany Cruikshank. She considers herself a student of yoga, first and foremost, and loves to gain insight from visiting teachers.
In Emily's class you will have the opportunity to turn off the external stimuli so that you can really listen to your body's needs and observe your thought patterns. You can expect to find a balance of rigorous poses, as well as an opportunity to slow down and breathe. And since she is enthusiastic about arm balances and inversions, you will probably get the opportunity to play a bit too.
She is inspired by her teachers and her students, who show dedication and perseverance every time they show up on their mat, completely open to possibilities.
Emily Browder instructs the following:
Created in 2003 by Lisa Black as her unique signature style, SHAKTI is a dynamic, fluid, creative vinyasa yoga sequence that will challenge your mind and body and leave you feeling free and uplifted. Classes are based around the central theme of "wave-like fluidity" and multi-directional sequencing. We will move on our mats facing the front, the back, and both sides of the room using this circular based sun salutation, or "mandala namaskara" influenced by Shiva Rea, as the main structure. Within this dynamic flow, we explore creative variations of powerful standing postures, arm balances, twists, back bends, and hip openers. You will "surf your edge" as we support each other in learning playful inversions that leave you empowered! Be prepared to sweat, have fun, and explore your yoga practice in a new way. This class is appropriate for anyone with at least six months or more of steady vinyasa yoga practice and an open, willing mind. The yoga studio is heated to a comfortable, warm 90-92 degrees with humidity.




A Level 2-3 Power Vinyasa class with high energy, upbeat pacing, handstands, arm balances, and hip opening. Leaves you energized!




A slower paced, modified Baptiste Power Vinyasa Yoga sequence. The instructors offer the modified variations for all of the postures throughout the practice, and students are invited to work at their own levels. This class is the perfect next step for people who have completed the Intro series or for practitioners new to Baptiste Power Vinyasa Yoga. Each class may include a short "posture clinic" with detailed information about a focus asana.