Craig Baldwin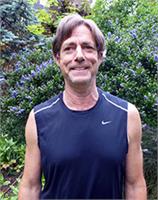 RYT 200
Craig first started practicing yoga over 35 years ago. With a physical job working in construction and playing different team sports for recreation, he never made the time to develop a consistent yoga practice. About 14 years ago after having to stop playing the sports he loves mainly due to lingering injuries he came back home to yoga. At some point while practicing 2-3 times a week in different studios for a decade or so, Craig's practice felt stagnant. To deepen his understanding of the history and philosophy of Yoga, he took teacher training at Be Luminous Yoga. While his intention of taking the training was not to teach, somewhere along the way he became inspired to teach. Teaching Yoga is another evolution in his spiritual growth.
Craig brings his life experience, humor, playfulness, LOVE of Yoga and music to each class! When Craig is not in a yoga studio he is doing some sort of construction project, walking his dog, listening to and playing blues, jazz, and kirtan music, enjoying the salt air of Puget Sound on Camano Island, and spending time with friends and family. He especially enjoys spending time with his wonderful wife of 23 years, Nan. Craig looks forward to seeing you on the mat!
Craig Baldwin instructs the following:
These strong, steady-paced classes flow through the complete, traditional Baptiste Power Vinyasa Yoga sequence. The instructors offer modifications and variations throughout the class so that students of all levels can experience a deep and meaningful practice.